Posted by Lexie Lane on Sunday, February 19, 2012
Most moms have these. What are yours and how do you handle it?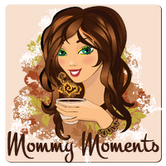 RULES:
1) Please link your post here (must be a mommy moment post and not your entire site's URL).
2) Please follow us (host and co-hosts) on Google Plus by adding us to one of your circles.
3) Please let us know you've done steps 1 and 2 below and we will surely follow you back.
4) Please visit the link posted before yours and leave them a meaningful comment (great way to meet new people and network, which is the entire purpose of this hop!)
5) Have a great week!
CIRCLES: